Product reviews on kiwireviews.nz : Monday 27th June 2022 - 16:56:33
Score:

9.4

/

10

[

4

reviews]


ProdID: 7156 - Barrys Bay Havarti


Brand - Barrys Bay
Price:

$7.50 / 140g

Sample/s Supplied by:





Available:

via Online Store and selected quality retailers
Barrys Bay Havarti product reviews

Mild and slightly sweet. Double cream and silky smooth.
Age: 2-3 months

Food Match: Quince preserve, Stone fruit
Wine Match: Chardonnay (preferably unoaked), Rose
Best for: Melted on crusty bread
This Review: 10/10
Taste:

Texture:

Value for Money:

Personal Choice: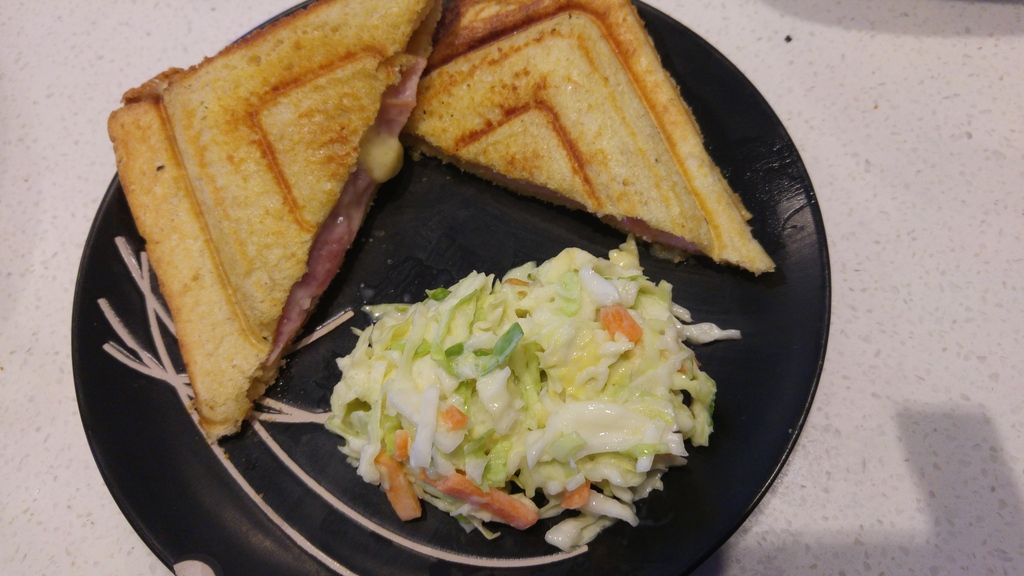 When I first tried this cheese it was a case of love at first bite! This cheese was beyond delicious and along with the Barry's Bay Smoked Cheddar it has to be the best cheese I have ever tasted. It was so smooth and creamy, yet it was very rich in taste, the texture was also very different - it was softer than most cheeses, but wasn't so soft that it crumbled. I could easily have eaten the cheese just as it was but I decided I'd better test it out properly for reviewing!

The first way I used this cheese was in a mac and cheese dish, along with some Edam, Mozzarella and the Smoked Cheddar, the addition of the Havarti I feel added a whole other depth of texture to the dish, it was so much smoother, and creamier than when I usually make it and it tasted oh so good. I found that the Havarti was really easy to prepare - not only was it easy to slice with a knife, it was also very easy to grate and glided so easily you really didn't need to struggle to grate it at all.

I enjoyed the Havarti on some water crackers with a small dollop on each one and the cheese really was delightful, smooth, creamy and full of flavour. My 3 year old cheese monster loved them and kept asking for more, when I tried sneakily giving her some plain old boring cheese, she caught me out and said she wanted the yummy cheese, so I was sadly left having to share!

WIth the remainder of my Havarti I made up some toasties with ham and tomato relish. The cheese melted beautiful and was lovely and smooth, not at all stringy. Paired with the ham and relish it was very tasty, and I loved how it tasted when melted.

This is certainly going on my to buy list, though I am hoping there may be a shop where I can source some from locally rather than online. Cheese lovers you must try this cheese it is the best!
This Review: 9.8/10
Taste:

Texture:

Value for Money:

Personal Choice:
Until recently, if someone had walked up to me at a cheese tasting and said "Havarti" I would have thought they were greeting me in Italian or something equally Mediterranean. However, I was gifted a block of Smoked Havarti a short time ago and loved it, so when I was given the opportunity to review this I was very keen, especially as the smoked version kinda got a bit too much by the time the block was finished. An unsmoked version held a lot more appeal for me - partly to see if it was the cheese itself, or just the smoked variety that wore thin on my taste buds.

My first impressions on eating this will likely put some people off, but for me it took me right back to childhood, working beside my Mum in the kitchen as she taught me how to bake and cook. I was always allowed to lick the mixing spoon clean after whatever batter was decanted into the baking trays, so I grew up knowing the difference between crappy cheap butter and rich, full-cream quality butter... and eating a slice of this cheese was like eating the most rich, creamy, quality butter imaginable... only a little firmer and sweeter. It was like the beautiful love-child of butter and colby cheddar. I had to fight the urge to just spend the afternoon eating slice after slice like a snack.

However, I had plans... a 3-cheese omelette is a long-time culinary plan of mine, however it's only been in the last month or so that I have had a pan that is truly non-stick, heats evenly, is affordable and is big enough to do a proper omelette - all my previous pans have turned out to fail in one of those four key areas. Add to that the fact that I rarely have the budget to get more than one quality, fancy cheese at a time, and this really was a delight for me. So at last... my 3-cheese omelette was a reality! Havarti, Barrys Bay Peninsula Blue, and alas an off-the-shelf Colby because I couldn't find a good block of parmesan at the supermarket within my budget this week.

"Delightful!" would be an understatement. But it wasn't enough for me to eat this as-is and then include it in only one recipe... to be fair to the review process I had to try it another way as well. Well, simple as it may be, I have always enjoyed ham and cheese toasties. I have made plenty of these using a regular colby and some manuka-smoked Champagne ham... and so I know the flavour well and felt I could tasteif the Havarti made a difference. It certainly did! I didn't need to fry the sandwich anywhere near as long to get the cheese beautifully melted, meaning I didn't either have to wait for 10 minutes to eat it, or risk blistering my mouth and tongue with molten-lava cheese. The taste was also a lot richer, sweeter, and it had less of an oily 'dribble' as I ate, meaning it was retaining it's structure better and not splitting as easily.

Overall, this is certainly my favourite type of cheese, and the quality of this brand is higher than the very well-known big-name brand version that introduced me to the variety. It also confirmed for me that the plain type is far more to my liking than the smoked version, so I think it's going to be Barrys Bay for me from now on!
This Review: 9.3/10
Taste:

Texture:

Value for Money:

Personal Choice:
I tasted this cheese before deciding what to serve it with, and was immediately taken by the texture. It is not as firm as most block cheeses, but at the same time it does not have the soft feel of a brie or camembert. The flavour is quite delicate and at first it almost reminded me of a very fine processed cheddar, but there is a unique, slightly sweetish aftertaste which does make it quite different.

I decided to serve it with an assortment of antipasti (grapes, olives, stuffed baby peppers, sundried tomato, and capers) and we had it for lunch. A good thing I left some cheese in the fridge for later as all the plates were completely cleared - it was a popular combination with several asking if there was any more. I did notice that the Havarti took on some of the other flavours. A piece that had been in contact with the olives had absorbed some of their taste, and there was another piece that had been on top of a baby pepper and ended up with a slight hint of garlic.

The consensus was that the cheese was delicious, especially in combination with the other items. It is quite rich so it is not a cheese you could eat in large quantities at one sitting. Better to savour it in small amounts and enjoy the experience.

One of my guests told me it is really nice melted and served on toast. I would have tried it this way but by the time everyone had come back for seconds there was none left! However, this is the first time I have tried Havarti, so I will buy some more and try out some different ways of serving it. I was certainly won over. Hopefully it will be marketed in a larger size pack in the future for those who want to serve it to larger numbers of people.
This Review: 8.5/10
Taste:

Texture:

Value for Money:

Personal Choice:
Please bear with me as this is my first time at reviewing a cheese, and I really am at a loss as to how to describe it. At 140 grams, this Havarti is smaller than the palm of my hand, but has a rather large flavour. The taste is not an immediate slap in the face, instead the majority of the flavour arrives in the after-taste.

The cheese comes rind-less, and has a soft creamy texture, that softens very quickly (and easily sticks to the knife. The consistency allows it to hold together well, and doesn't crumble like a cheddar. It was an interesting flavour for me as it was initially subtle, and yet rich at the same time. The creaminess and flavour of the cheese is not unlike butter, and seems to be more full of flavour when warmed up or melted slightly.

While not too bad on it's own, I much preferred it thinly sliced with a plum fruit paste on a tuscan wafer, though I have not had a chance to try pairing it with a wine as of yet. The more gentle flavouring does make this an ideal candidate for a beginner's cheese platter, for those that are unfamiliar with the different type of products available.
Random listing from 'Food'...
Product reviews for listing 6307: Bake Your Own - Pancake, Pikelet & Waffle Mix -
Brand / Manufacturer Pararoa Bakery
Produces light, airy pikelets, pancakes and waffles, and can also be used to make delicious savoury fritters.

Ingredients: Rice Flour, Potato Starch, Tapioca Starch & Guar Gum.
General Disclaimer...
All trademarks, images and copyrights on this site are owned by their respective companies.
KIWIreviews is an independent entity, part of the Knock Out News Group. This is a free public forum presenting user opinions on selected products, and as such the views expressed do not necessarily reflect the opinion of kiwireviews.nz and are protected under New Zealand law by the "Honest Opinion" clause of the Defamation Act of 1992. KIWIreviews accepts no liability for statements made on this site, on the premise that they have been submitted as the true and honest opinions of the individual posters. In most cases, prices and dates stated are approximate and should be considered as only guidelines.

"Whose idea was it to put an 'S' in the word 'lisp'?"
unattributed