Product reviews on kiwireviews.nz : Monday 15th August 2022 - 04:21:31
Score:

9.0

/

10

[

2

reviews]


ProdID: 7312 - Don't Call Me Bear


Author: Aaron Blabey
Price:

$21.00

Sample/s Supplied by:





Available:

October 2016
Don't Call Me Bear product reviews
G'day, my name is Warren, and I've got something to share...Just because I'm furry doesn't mean that I'm a bear.

Warren the koala is many things-a marsupial, cute and furry, a bit of a grump-but the one thing he's not is a bear!
This Review: 9.5/10
Price:

Value for Money:

ReReadability:

Personal Choice:
To be honest I have always known that Koalas are Marsupials, but for some strange reason I also thought they were Bears. So not only did I find this book somewhat educational I also found it to be extremely funny. Maybe because I lived in Australia for some time and have held Koalas and seen a few of them, I could imagine them saying it to all of the tourists. Also, I have to admit I do love it when Australians make fun of themselves in a roundabout way.

When I first showed my girls the cover my eldest proclaimed that she loves the book and reads it at school, apparently all the time. She quickly volunteered to read to her younger sister and me and I found myself laughing quite a bit throughout the story. Not only that, I enjoyed sitting back and looking at the pictures which were so vivid and fantastic. My favourite picture has to be all 'the common Marsupials' standing in there undies Whereas the girls loved Warren the Koalas expressions on the various pages as he painstakingly tried to explain the difference between a Bear and a Koala.

The story is told in rhyme form and the words vary in size and font. It highlights all the points perfectly and takes you around the world showing various Bears and other Marsupials and pointing out the differences between them and other creatures. A very witty, clever little book. I am tempted to send a copy over to my nephew in Australia to see what his reaction is and most importantly my brothers. I love it and think its fantastic.

Since having it the girls have read a couple of times and I am so happy that my five year old picked it up the other day and was pointing to all of the words that she knew which was blowing her little mind. She happily told me by next week she should be able to read it by herself with no one helping her and I am sure she is right (quite the memory). Also helps that it is not long and the pictures are the visual aid to the whole story.

One thing is I find no matter who has read it you can not help by putting on an Australian accent from page one and by the end of the book your back to your Kiwi accent. Very funny. My husband thinks the last page with all of the information about the book is hilarious as it states Subjects: Koala - Juvenile Fiction, Bears - Juvenile Fiction and Marsupials - Juvenile Fiction someone ought to tell whoever wrote that, that Koalas are in fact not Bears.


This Review: 8.5/10
Price:

Value for Money:

ReReadability:

Personal Choice: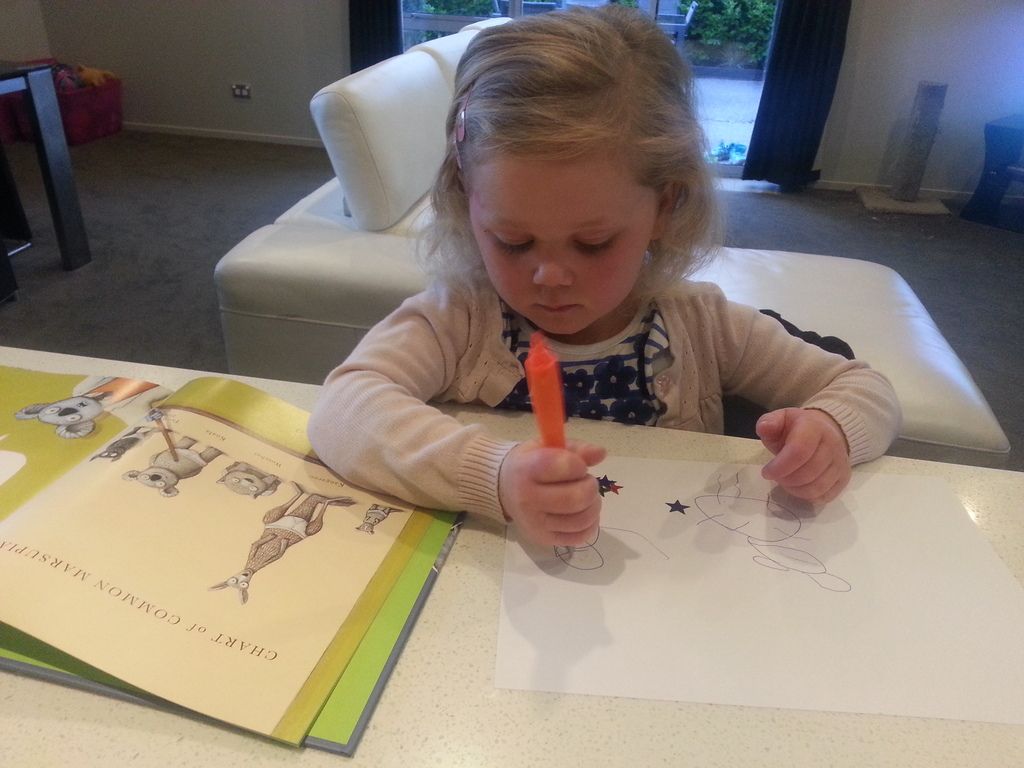 New books are always such a hit not only with the children I teach at a daycare and with my 3 year old daughter, but also with the staff I work with who love to see the new books I have brought into share, not only is it great to hear new stories, but this also enables us to see what books the children love which helps us with knowing what wonderful new books to buy for the centre! When I saw 'Don't Call Me Bear' come up for review I thought this looked like the perfect book to request, as it looked rather funny and the children love any book to do with animals.

Returning home with the book Miss 3 straight away asked her Dad if he could read her the book, she was straight away taken with the book and absolutely loved it. The book is based on a Koala called Warren, who is wanting to be referred to as a Koala and NOT a Koala bear. Throughout the book Warren compares himself to a range of other bears and Australian Marsupials trying to state that he does not agree the word bear should be part of his name! As we are taking a family holiday to Australia next year Miss 3 was excited to see the Australian animals in this book, and being able to learn about all of the different ones, for this reason she had a definite connection with this book and it was lovely to see her and her Dad enjoying it together, and to see Miss 3 enjoying drawing her own pictures of the Australian animals using this book as a guide.

Unfortunately once I got this book to work I have to say it wasn't such a hit with neither the children nor teachers, though the children were happy to listen to it and thought Warren was a bit of a funny character the 3 and 4 year olds were rather confused by the whole concept used in the story in regards to Warren not being known as a Koala Bear, as this is what they would usually call such an animal. However this did end up with providing an opportunity for us to discuss, how we are all unique and different and sometimes we may choose to be known as something different than our actual name, for example Jessica may become Jess.

The images used in the book are very well done, and I absolutely love the expressions on Warren's face which show his absolute frustration and how annoyed he is becoming, they are rather humorous! A lot of the story is also written using Warren as the speaker and so there are a lot of speech bubbles throughout to show his use of voice.

I can see this book has plenty of potential and it would definitely be a hit i'm sure for children perhaps that little bit older perhaps between the ages of 5 and 7 with just a little bit more understanding in relation to what is happening in the story. None the less this is a book Miss 3 loves due to the connection she has associated with Australia and I can see this being a well loved book on the lead up to Australia holiday.
Random listing from 'Books'...
Product reviews for listing 7098: Ella Diaries #7: Friends Not Forever -
Author: Meredith Costain
It's Ella's big chance for a STARRING role in this year's school play. But while Peach Parker is busy trying to stop Ella from succeeding, Zoe ends up winning the prize part. Zoe spends all her time rehearsing with the new girl, Amethyst, so Ella tells her to go be HER new BFF! Oh no! Will Ella and Zoe patch up their friendship in time to save the play?
General Disclaimer...
All trademarks, images and copyrights on this site are owned by their respective companies.
KIWIreviews is an independent entity, part of the Knock Out News Group. This is a free public forum presenting user opinions on selected products, and as such the views expressed do not necessarily reflect the opinion of kiwireviews.nz and are protected under New Zealand law by the "Honest Opinion" clause of the Defamation Act of 1992. KIWIreviews accepts no liability for statements made on this site, on the premise that they have been submitted as the true and honest opinions of the individual posters. In most cases, prices and dates stated are approximate and should be considered as only guidelines.

"WindowsXP is like Microsoft and AOL had a baby, then AOL dropped the baby on it's head."
anonymous