Product reviews on kiwireviews.nz : Friday 30th July 2021 - 10:23:00
Score:

10.0

/

10

[

2

reviews]


ProdID: 7310 - Never Smile at a Crocodile


Author: Jack Lawrence & Frank Churchill
Price:

$15.00

Sample/s Supplied by:




Available:

October 2016
Never Smile at a Crocodile product reviews
Shane Devries's amazing oil paintings capture a luscious landscape where three animal friends travel amidst crocodile-ridden swamps, jungles, cityscapes and circus arenas - never quite safe, never quite alone and most certainly never, ever to smile at Mr Crocodile ... well, everyone that is, except for the daredevil monkey.
This Review: 10/10
Price:

Value for Money:

ReReadability:

Personal Choice:
When we received our package from KIWIreviews I was really excited to see we had been sent the book Never Smile at a Crocodile by Scholastic. It really caught my eye when I saw it up for review on the website. The cover is full of fun, imaginative illustrations and I was so pleased to see it come with a bonus CD.

I sat down to read this book and my 3 children quickly gathered around as I read through the book. They were all really drawn to the story line and enjoyed viewing the beautiful illustrations on each page. The illustrations are all amazing oil painting, that really do stand out and make you want to read the book over and over to view the pictures.

The whole book is a song that rhymes throughout. The song is repeated twice which is good, as it is really catchy and children love repetitiveness. I found the book really fun to read, and had the children singing along with me as I flipped the pages. The bonus CD has the song "Never Smile at a Crocodile" sung by Jay Laga'aia and also just the instrumental version of the song. Even the CD is eye catching with beautiful illustrations and gorgeous colours.

My children are all 4 and under so when purchasing a book, I'm more likely to buy a board book as opposed to a paperback so big plus for me that this is a strong board book. I also see this book is only $15, which I think is an awesome book for a fun to read book for all ages. And you received the bonus CD. I would definitely be happy to purchase this book in the future and would definitely recommend it to friends and family as it really is a great, fun read that will have you wanting to read the book over and over.
This Review: 10/10
Price:

Value for Money:

ReReadability:

Personal Choice: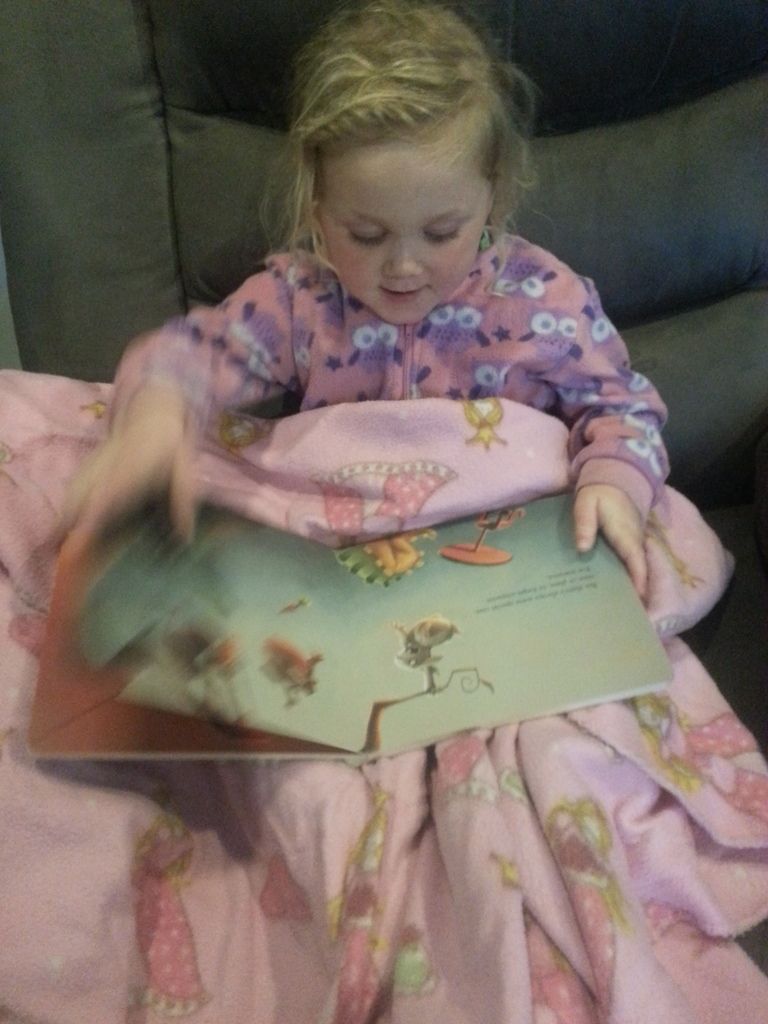 Being a Mum to a 3 year old and a teacher who works with babies a lot of the time, I am always on the lookout for new children's books based around the children's interests, and ones that really capture the children's attention making them fun to read over and over. CD books are a hit with Miss and also with all of her daycare friend's so when I saw this book come up for review I decided it looked like a great book worth reviewing, as one of the children's favourite mat time songs is '10 little monkey's swinging in the tree' a song where Mr crocodile snaps the monkeys, and so I thought that they would love this new version about both monkeys and crocodiles.

When I introduced this book to the preschoolers during rest time they got rather excited, especially when they realised that it came with a CD. Right from the start this book was an instant hit, so much so that we played it 3 times over right then and there, it didn't take long at all for them to cotton on to some of the catchy words to the song and soon they were joining in singing "never smile at a crocodile". It turned out that one of the teachers I work with absolutely loves this book and has her own copy at home, so she was a pro at singing along to the book as she knew the tune perfectly unlike me! The tune is very catchy and I love the tones used in Jay Laga'aia voice as he performs the story and also the music and sound effects used are quite dramatic and very well suited to the story.

The pictures in the book are just gorgeous, done in oil paintings, the colours in the background are so well blended and really set the setting of a swamp, jungle and a circus places where you would expect to find crocodiles, monkeys and rabbits, the main animals in the book. The pictures really portray the whole idea of trying NOT to smile with the animals clenching their teeth together in most of the pictures, Miss 3 loved this and has spent ages practicing how not to smile over the past couple of weeks, apparently getting practice in for when we visit Australia next year and happen to come across crocodiles!

Needless to say this is another great book from Scholastic, one which I can see being read over and over both at work and at home, best of all I love the fact that it is a board book which makes it great for using with my under 2 year olds as they are unable to tear the pages. With so many little monkeys and crocodiles appearing at work suddenly I'm sure this is to be a well requested book, which already has been given the thumbs up from all staff and children, we just love it!
Random listing from 'Books'...
Product reviews for listing 2758: Triad of Being : 2 : The Universe Parallel -
Written by Traci Harding
Taking risks is second nature to Taren, but this could be more than she can handle...

Amidst a raging space-quake and shrouded by celestial mist, the lost world Maladaan appears in the Esh-Mah star system hurtling towards the sun. Taren Lennox and Lucian Gervaise - floating adrift through space on AMIE - are rescued by the immortal psychics of a utopian planet. But their saviours believe Taren and Lucien to be incarnations of the ... more...
General Disclaimer...
All trademarks, images and copyrights on this site are owned by their respective companies.
KIWIreviews is an independent entity, part of the Knock Out News Group. This is a free public forum presenting user opinions on selected products, and as such the views expressed do not necessarily reflect the opinion of kiwireviews.nz and are protected under New Zealand law by the "Honest Opinion" clause of the Defamation Act of 1992. KIWIreviews accepts no liability for statements made on this site, on the premise that they have been submitted as the true and honest opinions of the individual posters. In most cases, prices and dates stated are approximate and should be considered as only guidelines.

"Never invoke the gods unless you really want them to appear. It annoys them very much."
G.K. Chesterton