Product reviews on kiwireviews.nz : Monday 29th May 2023 - 21:46:01
Score:

8.2

/

10

[

5

reviews]


ProdID: 7279 - gftreets - Delicious Tempura Battered Fish


Produced by gftreets
Price:

$12.30

Sample/s Supplied by:





Available:

at selected quality supermarkets
gftreets - Delicious Tempura Battered Fish product reviews

At gftreets we are all about flavour and social inclusion. Having a special dietary need doesn't mean you have to miss out on takeaways with friends. This is real fish inside a real tempura batter.

Warning: The greatest of care has been taken to remove all bones. However, the nature of whole fish fillets means that some may remain.
This Review: 7.5/10
Taste:

Value for Money:

Visual Appeal:

Nutrition: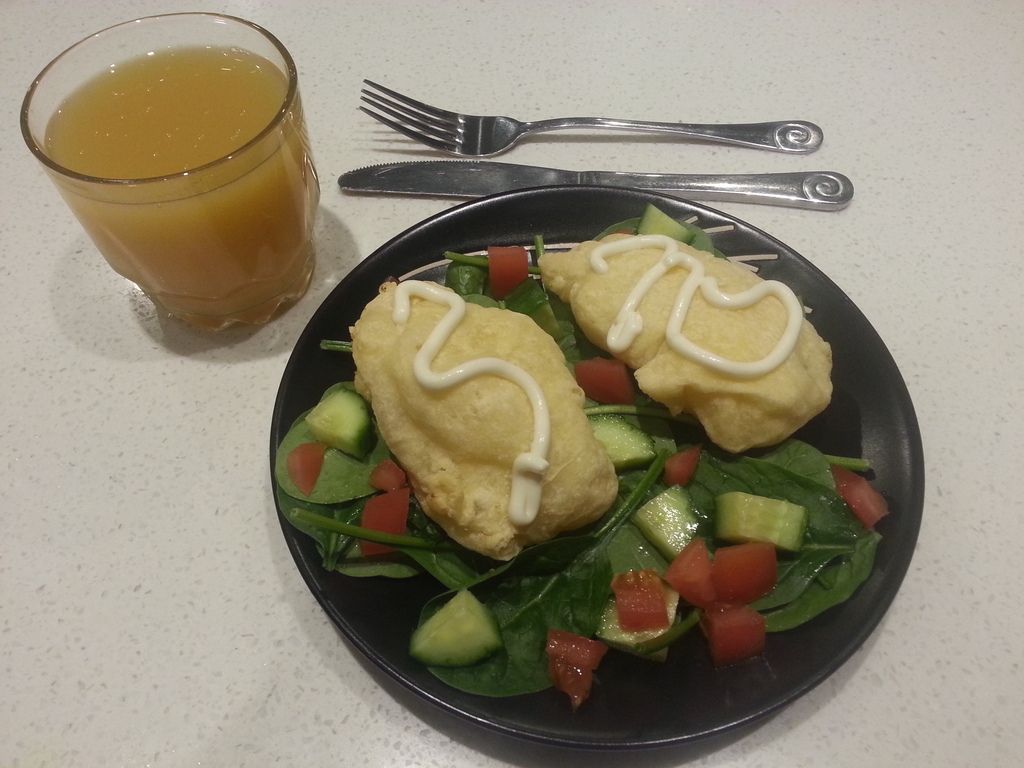 I have been so impressed by all of the gftreets I had tried so far that I was really looking forward to trying out the Tempura Battered Fish, our family oftens eats frozen fish fillets so I was interested to see how these would compare.

The box is really eye catching, and pretty much what you see on the front of the box is what you get, the fish looks just like what is shown, and all though it is not specified on the box you get 4 fillets of fish of various different sizes. With the bright blue colouring to the box, these would really stand out in a supermarket freezer. The packaging is very well labeled, something which I feel is vitally important for a product such as this which caters to allergies. The box clearly lists the catered for allergens and states that it is gluten, wheat, dairy, egg, soy and peanut free, this is amazing as it truly makes it likely that most could eat this!

There are 2 different suggestions on the box for cooking methods, using either the oven or the fry pan. The first time I cooked the fish up I used the oven, however I found that after the stated 14 minutes of cooking that the fish really needed more time as it wasn't quite cooked through, after 20 minutes however it was perfect, the batter was lovely and crisp, although very pale in colour. I used the 2 fish fillets that I had cooked up to make burgers for myself and Miss 3 for dinner. The fish was the perfect size for fitting on the smaller sized burger bins we had, I topped the fish with salad, cheese and mayonnaise, the flavours went together well. Miss 3 sadly took a couple of bites of her burger and declared it was "yuck, this isn't what I want today", unfortunately I could see where she was coming and while I wouldn't use the word "yuck" I did feel that the batter was quite thick and clumpy and the fish as it is was lacking a whole heap of flavours, even with the salad and mayonnaise the meal was rather bland compared to other fish fillets out there.

The left over 2 fillets of fish I served up on a bed of salad for a quick lunch, this time they had been cooked in the airfryer and I found this method a lot better than using the oven as it only took 12 minutes, and I could leave them to cook without needing to keep watching or turning them over. My partner tried out some of the fish this way but he wasn't the biggest fan, he said it was "okay but not great", when I explained they were gluten free he was a lot more understanding and said it was a good option for those who have allergies.

So this wasn't my favourite fish I must admit, however I'd be interested to see if gftreets were to create a crumbed fish variety as I feel that perhaps this could have a lot more flavour added to it such as herbs and seasonings. Though I wont buy this myself again it's great to have it available to purchase as a take away treat that's easy to prepare for those who can't eat regular fish and chips.
This Review: 7.3/10
Taste:

Value for Money:

Visual Appeal:

Nutrition:
Having tried some of the other GF treets and loved them I was really looking forward to the Delicious Tempura battered fish. The box weight is 320 grams and the battered fish is gluten free, wheat free, diary free, egg free, soy free and peanut free. The ingredients are all natural so this gets top ticks from me. The Fish is 40% of the makeup which is probably a little on the low side and this was very much evidenced when eating this. There is a warning on the box to watch out for bones. I didn't see this until after the first time we ate these.

I cooked these in the oven on a oven tray however they can be fried in a pan as well. They cooked up really nicely and looked very appetizing. Better than the picture on the box actually. The fish themselves were very battery. The batter was way too thick for my liking and I didn't like the taste of the fish. The fish also had bones in it. Some of the fillets had quite a few bones in it and I have to say the kids didn't like this at all and neither did I. I wouldn't buy these again and actually would just prefer to make my own battered fish so I knew they were bone free. At $12.30 a box this would be out of my price range to buy these and I would rather just get some from the fish and chip shop (we are lucky and have the most amazing gluten free fish and chips shop not far from us) or make my own.

Its probably a taste thing so whilst I wouldn't buy these again it is a matter of taste preference so if you are desperate for some gluten free battered fish then you might want to try them yourself and see what you think.
This Review: 9.8/10
Taste:

Value for Money:

Visual Appeal:

Nutrition:
I remember as a child having fish and chips and a friend having to remove all the batter from her fish because she had a dairy intolerance. For people with life threatening allergies most takeaways are dangerous. It is great that gftreets make a tempura battered fish that is allergen free so that they can enjoy it too. Although I don't have to worry about this with my family it is great to know I can buy this for guests and a convenient meal.

The instructions were simple: preheat the oven and cook for 6-7 minutes each side. I did this and dished up dinner only to find that it was still slightly frozen in the middle. My girls had both had a couple of bites before I realised this. I put the fish back into the warm oven (but turned off) while we ate the other food on our plate. When we tried to eat the fish again it was cooked but the batter was drier. It still tasted really nice and no one realised it as allergen free.

My eight year old has developed an intolerance to fish and it is getting worse. My mother also has the same issue and will only eat fish that she knows was caught that day. They both love to eat it but will often vomit a couple of hours later, especially if from a cheap fish and chip shop. For this reason we are careful with when and where my daughter eats fish. Considering she ate some of this fish when it wasn't cooked I was really surprised that her stomach was fine with it. This showed me that the fish was very fresh when it was processed and they take food safety very seriously. For this reason alone I will be buying this fish again and recommending it to Mum.
This Review: 7.5/10
Taste:

Value for Money:

Visual Appeal:

Nutrition: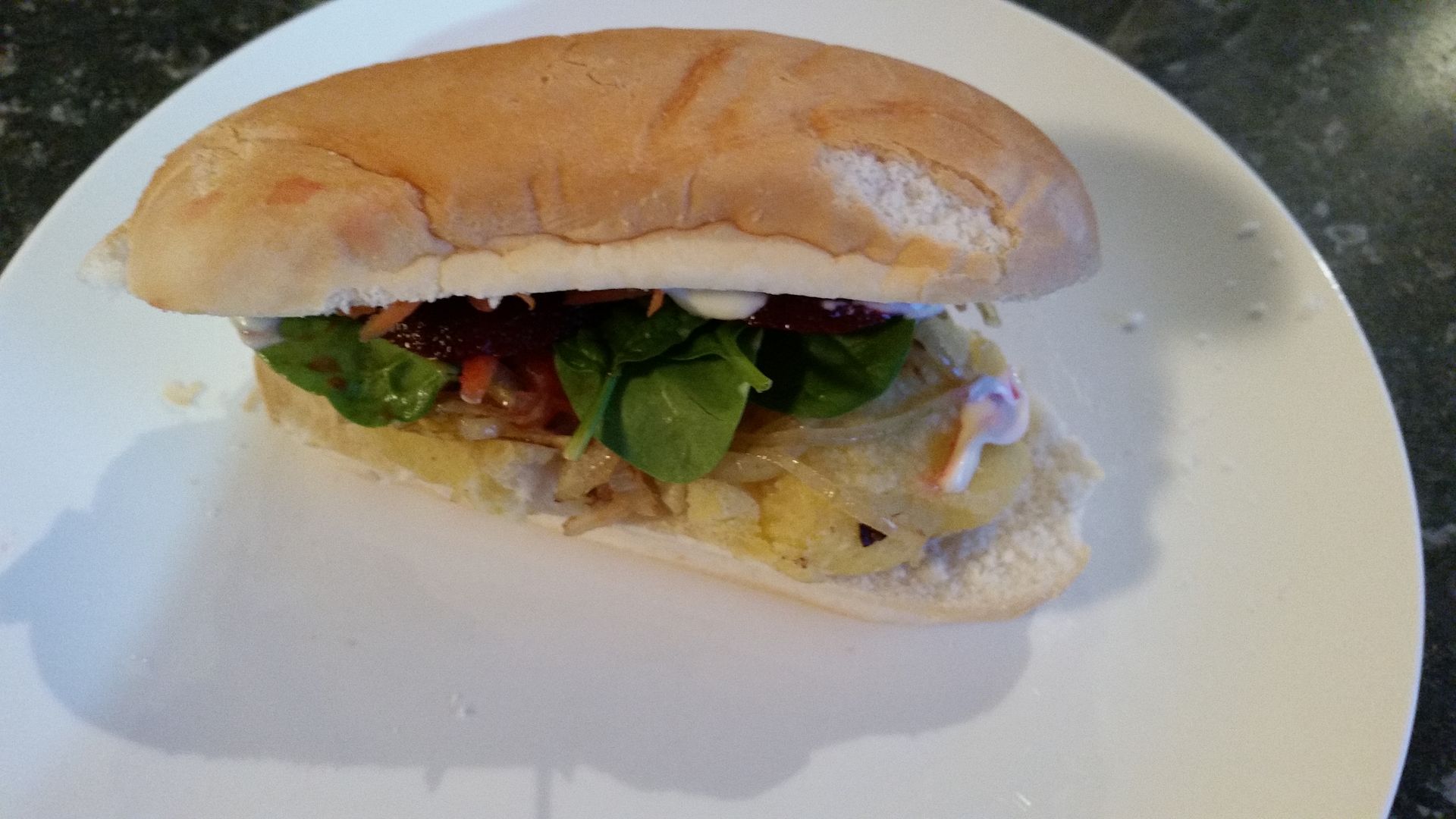 My husband and I both love fresh fish, but Miss 8 refuses to eat it after watching it being pulled in from the ocean, which I can totally understand! She also makes such a big deal of the smell of cooked fish, however will quite happily eat frozen fish fillets from a box... in fact home-made fish burgers are a regular meal in our house. Therefore, although we don't have to be careful with allergies in our family, I was keen to try out this product as an alternative to the frozen fish we normally use.

One of the first things I noticed was that there was nothing on the box to indicate how many fillets were inside - it was purely a weight measurement. Therefore I needed to open the box to find out if there were enough fillets to go around 3 buns in our household. I found 4 fillets inside, but they were such varied sizes that it's lucky we have different sized appetites or there may have been some arguments going on! Normally I can make a standard box of 6 fillets do 2 nights in our family, but for other families, having 4 fillets would work a lot better.

The instructions given are for oven cooking or frying, but I decided to use my air fryer. Cooking times are normally expected to be slightly quicker than a standard oven, but I found after 15 minutes that the biggest fillet didn't seem quite cooked all the way through. Therefore there was a bit of trial and error, and I fear I ended up overcooking the fillets as they felt a bit dry, but I'm not sure I could have cooked them for any less time. Looking at them, they felt less processed than normal fish fillets, which was good for hubby and I, but I feared Miss 8 might not like them... and unfortunately I was right. Even inside a bun with plenty of salad to mask the taste, she ended up removing her fish.

Hubby and I personally found the fillets a bit stodgy and I felt they lacked any real flavour, even compared to other processed frozen fillets which was a shame. However I loved that they were allergen free - eggs and wheat probably being two major things that standard battered fish would normally contain. If I had to serve these to guests with allergies then I'd definitely buy them again, but I personally wouldn't buy them just for our family.
This Review: 9.0/10
Taste:

Value for Money:

Visual Appeal:

Nutrition:
Fish and chips is one of my favourite meals, so I was quick to grab the opportunity to review this product. There was a choice of pan frying or oven baking; I decided it was preferable to oven bake as that would make the end result less fatty, so I put them in the oven along with some precooked frozen oven chips. The cooking process could not have been simpler; I prepared the rest of the meal (asparagus, mixed nuts and kiwifruit plus some spiced gluten-free salad cream) while I was waiting, and the entire meal was ready in under 20 minutes. As I was eating alone, I put half the cooked fish on to another plate to cool for the following day. There were four portions in the pack but I was hungry so I allowed two pieces for each meal.

The texture was different to that normally encountered with the usual wheat flour-based batter. It was thicker and softer on the inside although the outside was still satisfyingly crisp. It took me a mouthful or two to decide whether or not I liked it, but once I had become accustomed to the unique texture, I realised that it was really nice. The fish was cut in proper thick fillets, and, although the batter was denser than those I am accustomed to, the fish more than held its own. The dressing I had prepared (salad cream mixed with chopped pickled anchovies and a teaspoon of dukkah stirred through it) complemented the fish perfectly, as did the kiwifruit with its tart, semi-sweet flavour.

I was impressed by the package labelling as it included not only a list of potentially unsuitable items that were NOT included - gluten free was just one of these descriptors - but also carried a warning about the possibility of bones inside the fillets just in case they had not all been removed during processing. This is important information, especially if young children are being served this product.

I did find it strange that, in view of all the other product information listed, the actual fish variety was not identified on the packet. This is something I would have liked to know. I found on the company website that they normally use southern blue whiting but that it is sometimes not available and then they have to substitute an equivalent variety. I don't understand why this could not have been printed on the packaging. Or, as an alternative, the variety could be recorded on a sticky label and added beside the "best by" date. It could be attached as part of the same datestamping process.

I reheated the remaining cooked fish next day in the microwave and was amazed that there was no loss of quality whatsoever - a bonus as I was in a rush to eat and would not have had time for lengthy cooking. The outside had not lost any of its crispness, and the inside of the batter and the fish within did not have any discernible changes. It is useful to know for future reference that I can cook the whole packet in one go knowing that the leftovers will not deteriorate in quality if left in the fridge for a day or two.


Random listing from 'Food'...
Product reviews for listing 147: Smoked Chicken Foldover -
Produced by McDonalds
Our delicious herb flatbread is toasted until golden and filled with flavoursome smoked chicken slices mixed with grilled onions, all on crisp lettuce mix.

This delectable combination is completed with tangy Eta Lite & Free Honey Mustard dressing.

Has less than 9 grams of fat per average 201 gram serve. (Less than 4.5%)


General Disclaimer...
All trademarks, images and copyrights on this site are owned by their respective companies.
KIWIreviews is an independent entity, part of the Knock Out News Group. This is a free public forum presenting user opinions on selected products, and as such the views expressed do not necessarily reflect the opinion of kiwireviews.nz and are protected under New Zealand law by the "Honest Opinion" clause of the Defamation Act of 1992. KIWIreviews accepts no liability for statements made on this site, on the premise that they have been submitted as the true and honest opinions of the individual posters. In most cases, prices and dates stated are approximate and should be considered as only guidelines.

"If corn oil is made from corn, and vegetable oil is made from vegetables, then what is baby oil made from?"
unattributed