Product reviews on kiwireviews.nz : Thursday 1st June 2023 - 07:16:35
Score:

10.0

/

10

[

2

reviews]


ProdID: 7234 - Witch's Cat Wanted, Apply Within


Author: Joy H. Davidson
Price:

$19.00

Sample/s Supplied by:





Available:

August 2016
Witch's Cat Wanted, Apply Within product reviews
Bubbling, hissing, spitting brew, can you tell me what to do? I have a broom and a tall black hat, but my spells wont work without a cat! Everyone knows that a witch needs a cat - but which cat will be the purr-fect witchs cat?
This Review: 10/10
Price:

Value for Money:

ReReadability:

Personal Choice:
This is one of those books that you pick it up and you know that it will become a cult classic within New Zealand, in the same league as 'the little yellow digger', or 'room on the broom'. It's one of those stories that adults and children alike will love to share and read together.

When I first got it, I read it cover to cover and within the first few pages I could see why it had secured the Joy Cowley award. I then took the book to read at the preschool where I teach, and within minutes, I had every child transfixed, and as parents crept in to pick up their children they too settled down to listen to the story. When I had finished there were requests to read it again, and those who had arrived half way through the reading stayed to listen to the whole story! It has only been four preschool days since I received this book, but I have had requests to read it every day!

I think for me the magical recipe within the book, is the repetitive text, children can quickly join in and predict some of the phrases, and there is sections of rhyming text. There are plenty of opportunities to challenge the readers, "Do you think the tabby cat will be a good cat for the witch?" The witches character is instantly likeable, and she is drawn in a fun and youthful style. With the witch eventually visiting the SPCA to get her cat, it opens up possibilities to discuss what the SPCA is and that there are lots of animals looking for homes. The book also portrays a variety of cats, which again opens up opportunities to explore with the children idea of the same, but different, another important concept for children to develop an understanding of.
This Review: 10/10
Price:

Value for Money:

ReReadability:

Personal Choice: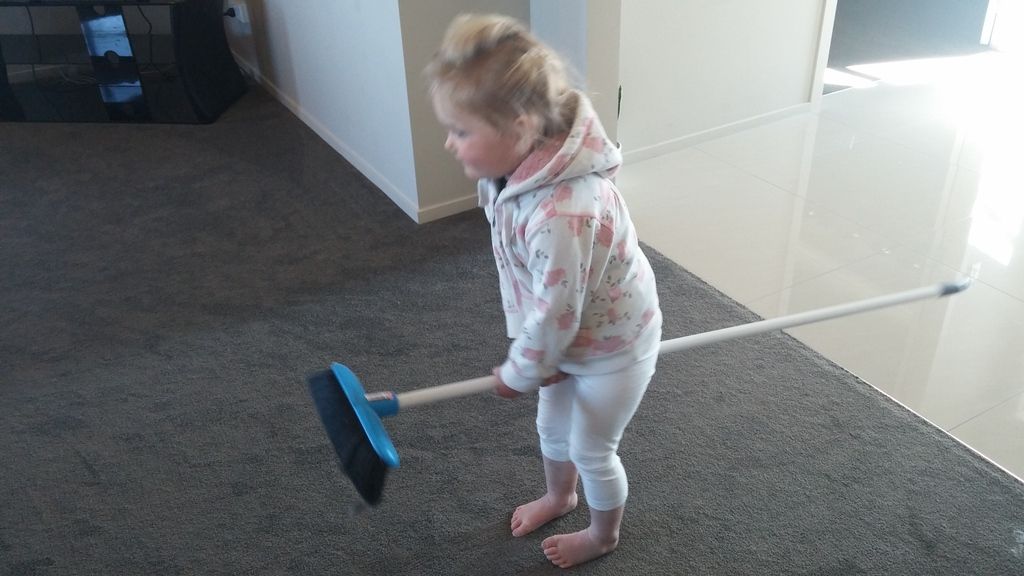 I was quite excited to be able to review this book as I saw it won The Joy Cowley Award, I was a huge fan of Joy Cowley's work as I was growing up so knew that this must be a pretty good book to have received such an award. The book being about a witch and a cat I knew was sure to be a hit with my 3 year old, as anything to do with cat's is great in her books!

Right from the first page I could tell that this was a great book, and I was completely right as from there on in the book got better and better. The images were very well done, I loved the witches straggly hair and her pointy nose, and her very crooked black hat, the cat's that were shown in the book were cleverly done with lot's of fantastic details on each one and they all seemed to fit their personalities perfectly. Miss 3 absolutely loved seeing each of the different cat's illustrated throughout the book, especially the one that looked most similar to our own cat.

The book is very well written, with lot's of rhyming words and and repetition used, a great to help encourage children to develop a love of reading and also for boosting their confidence in doing so. My daycare children loved this book and soon caught onto the Witch's spell, joining in with the reading of this, I have also witnessed them reading this out loud in the sandpit and mud pit as they make up there own spells and potions.

This book is based on the Witch needing to find a cat, as without one her spells will not work, she searches and searches for the perfect cat but none of the cat's who come to visit after she places up an advertisement looking for one are quite right, so she is left feeling as though she will never find the perfect cat until she stirred up her caldron which spelt out her answer, to go and visit the SPCA, which is where she found a cat just right for her. I loved, and my work colleagues also did the reference which this book made to the SPCA as this gave up the opportunity to explain that this is somewhere where you can go and get a pet when you are looking for one as they all need homes, rather than just going to the pet shop, we have even talked about ways that perhaps we can help the SPCA with the children such as by perhaps donating some pet food to them.

Miss 3 has been flying around on her broomstick daily pretending to find herself a cat since we got this book, luckily we have 2 so there is no struggles for her like the witch in the book. This is a great book, full of fun and laughter that i'd totally recommend everyone who has come across it has loved it, it definitely gets a 10/10 for me!
Random listing from 'Books'...
Product reviews for listing 5930: Geronimo Stilton Classic Tales: Treasure Island -
Author: Geronimo Stilton
Geronimo Stilton's adaptation of classic novels enables young readers to enjoy the world's greatest works of juvenile literature. A fabumouse occasion to discover the must-read classics in a fun and entertaining way!
General Disclaimer...
All trademarks, images and copyrights on this site are owned by their respective companies.
KIWIreviews is an independent entity, part of the Knock Out News Group. This is a free public forum presenting user opinions on selected products, and as such the views expressed do not necessarily reflect the opinion of kiwireviews.nz and are protected under New Zealand law by the "Honest Opinion" clause of the Defamation Act of 1992. KIWIreviews accepts no liability for statements made on this site, on the premise that they have been submitted as the true and honest opinions of the individual posters. In most cases, prices and dates stated are approximate and should be considered as only guidelines.

"Who was the first person to say, 'See that chicken there... I'm gonna eat the next thing that comes outta it's bum.'"
unattributed