Product reviews on kiwireviews.nz : Thursday 2nd December 2021 - 07:35:30
Score:

9.4

/

10

[

5

reviews]


ProdID: 3840 - Bakels Premium Pettince Icing Fondant Range


Brand / Manufactured by: Bakels
Price:

$7.50 per packet

Available:
Bakels Premium Pettince Icing Fondant Range product reviews

Premium quality icing to create a professional look for cake decorating & moulding.

Ingredients:
• Sugar
• Glucose
• Water
• Hardened Coconut Oil
• Maize Starch
• Stabiliser (413, 466)
• Colour (171,102, 124,110)
• Preservative (202)
• Glycerine
• Acidity Regulator (260)
• Modified Starch (1422)
• Antioxidant (320)

The icing that professionals use! Made in New Zealand.

Available in handy 750g packs.
This Review: 9.3/10
Price:

Value for Money:

Number of Uses:

Personal Choice: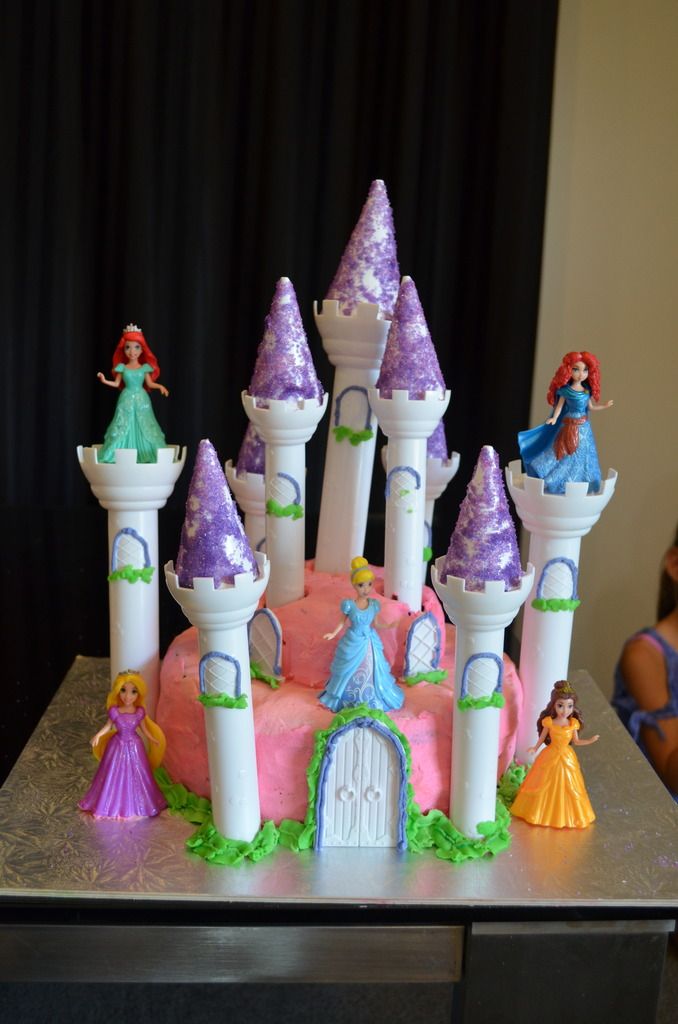 I love baking and decorating cakes, and with a 3 year old I now get to make fun character and shaped birthday cakes for her each birthday, usually one for daycare and one for her birthday party. While I do tend to prefer to use buttercream, as I find it easier to work with I have on occasion needed to use fondant. I used to buy white fondant and spend many long dreaded hours colouring it myself, let's face it this left my hands looking like a rainbow and my kitchen looking rather colorful and wasn't something that I enjoyed doing. So when I saw that Bakel's sell ready coloured fondant I was sold!

I managed to find that my local New World store stocks the Bakel's Fondant in a range of colours and also into sized bags 250grams and also 750gram bags, the 750gram bags I thought were perfect for when you needed to cover a large surface, and the smaller 250gram bags perfect for when you need to use a small amount of one colour to add features etc.

I sprinkled a small amount of icing sugar onto my bench top and lightly dusted my rolling pin with icing sugar also and began to roll out a piece of the pink fondant that I was using to cover my daughters princess castle cake with, I was amazed at how nicely the fondant rolled, and that it didn't stick to the bench, a problem I have encountered many, many times before. Due to the amazing texture and smoothness of this fondant it was easy to lay on top of the cake and smoothing it out and trimming it out was even easier. I was sold on using this fondant and it has given me so much more confidence in using fondant over buttercream from now on.

The taste was pleasant, and not anywhere near as sweet as other fondants which I liked, even the children seemed to eat it which was a plus. This will be the only fondant I buy from now on especially with so many colour choices available to choose from, i'm bound to find the one i'm after! Not only can this be used for cake and cupcake decorating, but i'm sure it would be great for decorating cookies too, and also for molding into shapes for cake toppers!
This Review: 10/10
Price:

Value for Money:

Number of Uses:

Personal Choice:
Have started to dabble in a bit of cake decorating as a bit of a hobby. With a 2nd birthday coming up and an Elmo cake to make I headed online to get reviews to find the best fondant. Bakels was one of the most highly recommended fondants. So I headed around a few stores in town until I tracked down the best price for this fondant, which happened to be at New World.

I was astounded by the large range of colours that were available not online in the larger 750g bags but also in the smaller 250g packs as well. I took it home and was a bit nervous about using it. I was surprised at how easy it was to start kneading it to get it into a softer form. It was easy to roll, it didn't stick to my bench which is a huge plus in my books, the colours were nice and vibrant and it stayed nice and moist while I mucked around cutting, stamping, rolling and twirling it.

What's even better is that it is made in New Zealand and I am all about supporting the little guys and keeping their pockets lined. What an amazing product. I will definitely be using it again!

One thing that would make this EVEN better was if they could do fondant in a resealable air tight packet ;)
This Review: 9.5/10
Price:

Value for Money:

Number of Uses:

Personal Choice:
As a home cake decorator I use a lot of fondant on my cakes and over the years have tried several different brands always finding they weren't quite up to scratch, however that was before I tried bakel's now I will use nothing else.
This fondant is very easy to work with, rolls out well and covers cakes wonderfully, and doesn't stick to the bench! It is also perfect for using when making any fondants decorations such as flowers. It doesn't dry out too quickly giving you time to add any small details. More importantly is well wrapped the fondant doesn't dry out meaning any left over can be saved for further use, making this very cost effective!

I love the fact bakel's offer a large range of pre-coloured fondant, saving a lot of time and effort having to colour my own. Bakel's fondant has a pleasant, not too sweet taste, which enhances your cake rather than add to the sweetness. I will only use bakel's from now on and recommend it to all my friend's and family!
This Review: 9.0/10
Price:

Value for Money:

Number of Uses:

Personal Choice:
I love this stuff it is perfect for covering a cake to get that professional look for any occasion. I have used it many a time and find it very easy to work with, it is easy to knead to get a soft enough consistency to roll out enough to cover any sized cake.

It tastes great, is easy to use and colour, produces a nice satin finish, doesn't tear easily, has great texture and moulds great. I can easily add colour as my supermarket only stocks the white fondant and chocolate fondant. The white fondant has a mild vanilla flavour and this means it won't overpower any flavours that are in the cake, or I can easily add extra flavour to it with extracts or flavouring if I want a different flavour or enhance the vanilla flavour already in the fondant.

I had little trouble rolling this fondant out and it did not stick to everything, with a small amount of icing sugar sprinkled on the benchtop is enough to not make it stick and easy to move about on the bench. More importantly, the icing tastes great! I know that fondant isn't to everyone's liking, it can be sickly sweet and a thick layer on any cake can be quite unpalatable, and yes I remember hating it on fruitcake because of the think almond tasting layer. But this fondant is nothing like that and actually is nice enough that children will eat the icing and leave the cake!!

I am still learning somewhat how to use this fondant and how to apply it to a cake but even for a beginner it is easy to use, it doesn't rip easily and allows me to play around with it a bit trying to get it perfect on the cake. I thought it would be harder to work with if the fondant started to dry out but it is actually easier to work with so not sure what Bakels uses in it but it works and they should not change the recipe.

I haven't failed yet using this stuff and will continue to use it as it is easy, hassle free and can be used for so many things. Covering a cake, covering cupcakes, cutting out shapes or letters to apply to a cake. The fondant can be painted on using food colouring or butter cream icing can be applied to the fondant to add that little bit extra and it all stays put. The fondant keeps the cake fresh also so really it is perfect for all sorts of decorating purposes.
This Review: 9.3/10
Price:

Value for Money:

Number of Uses:

Personal Choice:
In previous years I have bought white fondant and tried colouring it with food colouring which gives an uneven colour and makes the fondant sticky and hard to work with so I was stoked when I came across these pre coloured fondants at a local cake store.

They are a bit more expensive than the plain white fondant you get at the supermarket but they are big 750 gram packets so you can cover a couple of cakes with one packet. It is great how you can use them to roll out to cover the cake and also model shapes with them so you only need the one product to do both jobs.

It is very easy to use you just roll out on a icing sugar covered bench top or board and cut out shapes or model it as if you are using playdough. It is really workable and I found it didn't break apart when I tried moving large sheets as it has done in the past when I have tried making my own fondant. Easy to apply either by using frosting to hold it down or some jam syrup.

The colours are really bright, and some of them have flavouring for that little extra like the black one I used had a liquorice flavour to it. Well definetly be using them again for future birthday cakes as they took the hassle out of colouring fondant and meant I didn't get multi coloured hands.
Random listing from 'Food'...
Score: - pending -

Product reviews for listing 6669: Heavenly Velvet Vanilla Desserts -

Brand / Manufacturer Alpro
Soya and vanilla in perfect harmony. Alpro vanilla dessert definitely proves that the plant-based goodness of soya goes with the timeless and subtle vanilla taste. The velvety-smooth, creamy texture and rich, round vanilla taste makes every spoonful delicious.

Benefits:
• 100% plant-based
• Creamy and naturally low in ... more...
General Disclaimer...
All trademarks, images and copyrights on this site are owned by their respective companies.
KIWIreviews is an independent entity, part of the Knock Out News Group. This is a free public forum presenting user opinions on selected products, and as such the views expressed do not necessarily reflect the opinion of kiwireviews.nz and are protected under New Zealand law by the "Honest Opinion" clause of the Defamation Act of 1992. KIWIreviews accepts no liability for statements made on this site, on the premise that they have been submitted as the true and honest opinions of the individual posters. In most cases, prices and dates stated are approximate and should be considered as only guidelines.

"Computer games don't affect kids. I mean if Pac-Man affected us as kids, we'd all be running around in darkened rooms, munching magic pills and listening to repetitive electronic music."
Kristian Wilson, Nintendo, Inc, 1989