Product reviews on kiwireviews.nz : Saturday 1st April 2023 - 19:54:42
Score:

10.0

/

10

[

2

reviews]


ProdID: 7540 - Tawhirimatea: A Song for Matariki


Author: June Pitman-Hayes
Price:

$19.99

Sample/s Supplied by:





Available:

May 2017
Tawhirimatea: A Song for Matariki product reviews
"Tawhirimatea, blow winds blow,
Ra, warm us up with your sunshine glow.
Papatuanuku, we plant seeds in you.
Ua, rain helps new life come through."

"Tawhirimatea, ka pupuhi,
Whiti mai te ra, ka mahana mai.
Ono kakano, Papatuanuku,
Ka ua, tere tipu, ururua."

Sing along to this catchy Matariki song celebrating earth, sky, seasons and whanau. It is our very own Aotearoa, from forest to seashore, dawn light to starry night.

With illustrations by Kat Merewether and Maori lyrics by Ngaere Roberts.

The accompanying CD includes both English and Maori versions together with an instrumental version for children to do a karaoke performance!
This Review: 10/10
Price:

Value for Money:

ReReadability:

Personal Choice: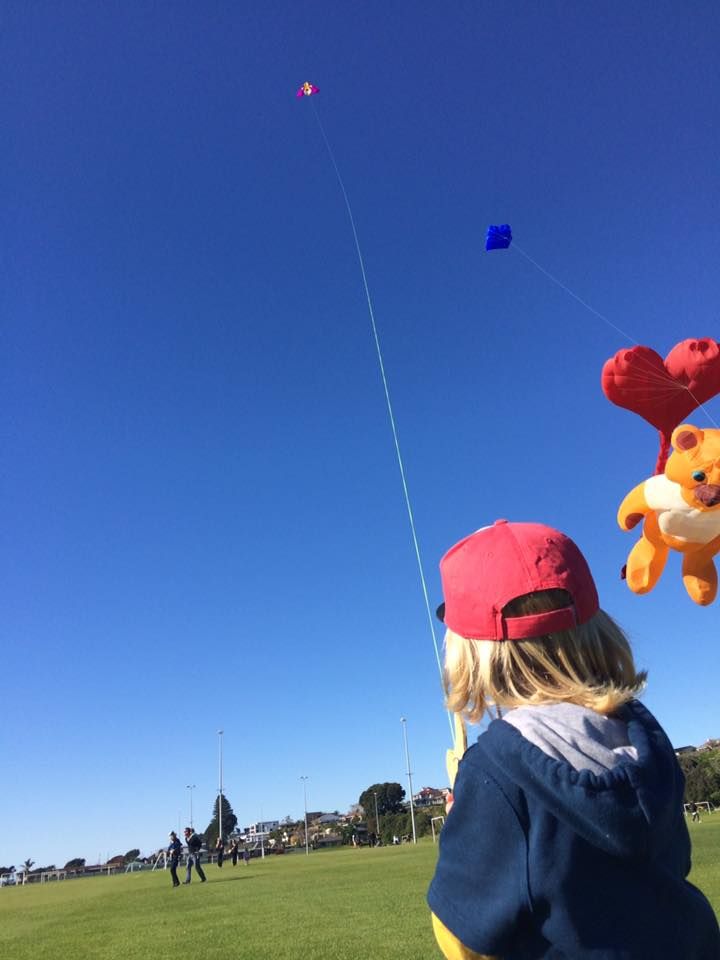 Perfect timing to receive and review Tawhirimatea: A song for Matariki for me and my 5 year old son Cai as his class at school are currently learning about Matariki. With it being his first year at school it is pretty exciting for me having worked as a teacher in the past to get involved in his school experiences and is bringing back so many memories for me of the joys of teaching and learning. I have loved getting involved in their matariki learning and sharing this book with his class was pretty special.

Tawhirimatea: A song for Matariki is a beautiful book for celebrating Matariki and the traditions that go with it. The pages are beautifully illustrated by Kat Mereweather and could easily be blown up as posters for children's bedroom or even classroom walls. I love the way she has captured Tawhirimatea (the god of winds and elements) giving him human qualities as he blows the wind through the sky. This is incredible for little children who can not see wind, yet feel it and this element of giving the wind a human quality is a great way for them to use their imagination.

I also love the way the book in English had a beautiful rhyming pattern to it it made it easy to read and sing along with the CD for the little children and then when playing the song in Te Reo we were able to make out words we do now and enjoy the song just as much as we have an idea of what the song is about even when we didn't know the immediate meaning of some of the words. Having the book and CD in both languages is to me very important to not take away from the true tradition of Matariki celebrations but to make it accessible to all children at any stage in their language development.

My 5 year old loved the CD played in both languages and it is a very soothing pleasant tune that you can listen to on repeat. His school class have borrowed the book and have been listening to the CD for relaxation time after lunch and have been loving the song. My little guy is quickly learning the words and can say some of them without the CD or the book for prompting so I find that pretty awesome.

As part of their classes learning they visited the observatory to view the night sky through Telescopes although it was not the right time to view matariki stars having this trip and viewing some of the night stars and planets was a great talking point about our night sky and in particular the moon (Marama) as seeing the moon through the telescope was pretty exciting for these young children and has sparked a huge interest in planets and the wider universe. This brings me to the end of the song Tawhirimatea that repeats our universe is an amazing nature show, and it truly is!

I also attended a Matariki kite festival with Cai and we watched some amazing kites being flown in the sky. Again a huge talking point about Matariki and traditions and how Tawhirimatea was being very good to us as the wind was incredible this particular day to fly the kites high up in the sky. We talked about the song and even sung Tawhirimatea blow winds blow a few times as we watched the kites climb higher and higher up into the sky.

We are looking forward to many more Matariki celebrations and will be treasuring this book for a long time as it is a great little celebration of our universe and all things Matariki. Well that is if his school class let us have it back hehe.
This Review: 10/10
Price:

Value for Money:

ReReadability:

Personal Choice:
Miss Five was delighted when I brought this book to her. She is old enough now to work a CD player, and when she realised that the book includes a disc inside the back cover, she had to put it on immediately. The tune is catchy so she was soon dancing and humming along to it without having any idea what it was about!

I finally got her to sit down with me and Mr Seven so we could go through the text together. It was easy for her to follow along with the English text, especially as there is lots of repetition. But when the text moved into Te Reo she was still able to follow the gist of it even if she did not understand every word because the pictures served as a prompt and the text, although not an exact translation, basically mirrored the first section.

Mr Seven, who is a lot more fluent, could understand both versions with a little prompting now and then when he came across a new word. However, there is a glossary included at the end of the book: this will help to remind him of new word meanings when there is no adult around to help out.

After reading the whole text through, Miss Five put the CD on again and Mr Seven and I sang along with great enthusiasm. Miss Five tried but quickly gave up as she preferred to dance! Each to their own, I guess - and at bedtime she took the book with her so she could look at it again.

Matariki is a special time of the year but many of the stories about the Pleiades are quite intense and hard for little ones to follow. June Pitman-Hayes' simple story has little-kid appeal, and the rhyming format of the English version makes it even more accessible. This is a book that will grow with the children who own it. Mr Seven and Miss Five responded to it quite differently. He is much more cerebral so he was interested in ensuring he understood every word in both languages. She just wanted to look at the pictures and dance!

Kat Merewether's pictures complement the text beautifully. She has captured the essence of Aotearoa by including Maori motifs in many of them, often framing the main part of the picture. Even Mr Seven was able to comment that the pictures were very kiwi: he picked up on the stylised image of the wind on the front cover, then went on to pick out other examples throughout the book.

All in all, the three of us loved the book, each in his or her own way. I can see it becoming a favourite for many years to come, and look forward to more publications from the author and illustrator.
Random listing from 'Books'...
Score: - pending -

Product reviews for listing 7304: Captain Firebeard's School for Pirates -

Author: Chae Strathie
Ahoy There! Welcome to Captain Firebeard's School of Pirates!

Join Tommy for his first term on board the Rusty Barnacle as he learns how to walk, talk and swashbuckle like a proper pirate.

Will he and his friends pass their pirate tests? And can they find the mysterious lost treasure?

You'll have to come aboard and see! AAAARRRRRRRRRRRRR!
General Disclaimer...
All trademarks, images and copyrights on this site are owned by their respective companies.
KIWIreviews is an independent entity, part of the Knock Out News Group. This is a free public forum presenting user opinions on selected products, and as such the views expressed do not necessarily reflect the opinion of kiwireviews.nz and are protected under New Zealand law by the "Honest Opinion" clause of the Defamation Act of 1992. KIWIreviews accepts no liability for statements made on this site, on the premise that they have been submitted as the true and honest opinions of the individual posters. In most cases, prices and dates stated are approximate and should be considered as only guidelines.

"Instead of giving a politician the keys to the city, it might be better to change the locks."
Doug Larson