Product reviews on kiwireviews.nz : Friday 7th August 2020 - 12:09:28
Score:

9.4

/

10

[

2

reviews]


ProdID: 7485 - Torty And The Soldier


Author: Jennifer Beck & Fifi Colston
Price:

$19.99

Sample/s Supplied by:




Available:

March 2017
Torty And The Soldier product reviews

Meet Torty! She's one tough little tortoise with a beat-up shell and some missing toes. Torty survived a great war that raged in Europe 100 years ago - when she was already about 100 years old. She was rescued back then by a young Kiwi soldier so she is a World War One survivor.

This is a heartwarming, true story of survival against the odds.
This Review: 9.0/10
Price:

Value for Money:

ReReadability:

Personal Choice:
Ever since Anzac Day, I have been trying to find a war story for our Miss 5 which looked at both the realities of war at a level she would understand, but also show that not everything in war was bad. I love how the illustrations are soft, just like the medical staff who tended to the injured in the book.

What better way to having a war book, aimed at younger kids, than to have a cute tortoise throughout it. From the start, the author didn't shy away with the brutality of war. A tortoise who struggled through life with the dangers of its surroundings, albeit nature or enemies. A friendship between a soldier and a common tortoise emerged in the story. But not without going back to why the soldier was in Greece. My 5 year old knows the basics about war. That it was a huge fight (a battle) where lots of people lost their lives somewhere very far away from New Zealand. This story of Stewart showed a section of war that she hadn't heard before, how people were involved in war without having to fight. How they could help those who did fight and get injured.

"Sometimes all they could do was listen, and give comfort" - what a powerful statement that even Miss 5 took on board. She is already an empathetic person so this was an important part of the story for her to understand. That looking after others is just as important as looking after yourself. And according to her, a 'magical' tortoise who also helped heal injured soldiers was very awesome (her words).

With the help of this book, I was able to tell our 5 year old the story of my great grandfather and great grandmother, and how my great grandfather went over to France in the war and was injured in the field (shot in the lung) and was treated by a nurse in England who later became his wife...my great grandmother. I love this book for helping me tell a personal family story. This book is now near the top of our reading stack and one I can't wait to read to Miss 1 when she's old enough to sit still and take it all in.
This Review: 9.8/10
Price:

Value for Money:

ReReadability:

Personal Choice: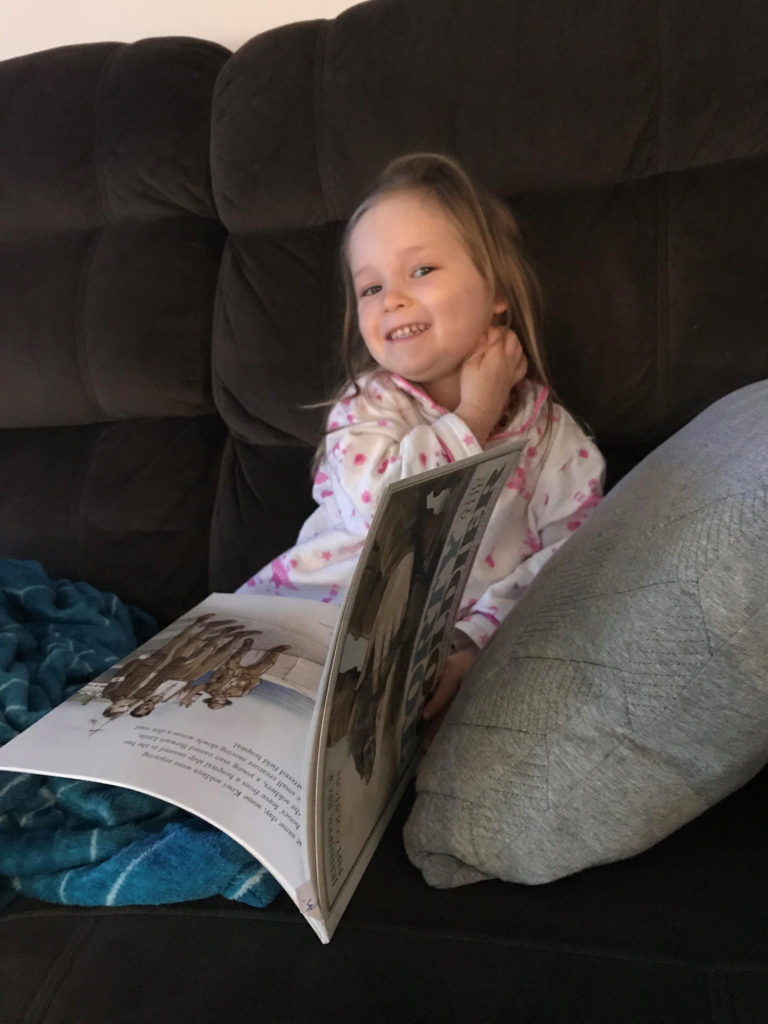 A gorgeous book from the very front page to back, Torty and the Soldier - A story of a true WWI survivor is a book I will forever treasure being part of my/my children's book collection

A gentle story that tells the special life of a tortoise while informing children about WWI without being too harsh about the reality that is war. I love the conversations that this book has sparked - with grandparents who went to war this is a part of family history I can now share with my child in an easy manner. Something so important (history) yet isn't always easy to share when the matters are so sensitive and at times bad/sad/tragic etc.

The illustrations by Fifi Colston are simply stunning. Completed in sepia type coloured pictures it feels like they match the story and era that this story is written about. Illustrations play such a massive part to a book being deemed "excellent" in our household and this title definitely ticks that box without a doubt. Each time we read this book my 3year old notices something new and has asked about many of the different things in the pictures or what is happening etc.

Since receiving this book a week ago my daughter has requested we read it several times, whether its during the day or at "story time" before bed at night. With a teacher for a mum (who is passionate about literature and ensuring my children love books from a young age) my daughter is definitely an avid reader and will listen to stories that are beyond her years compared to others her age. Typically I think this book would suit a 4-5year old and older, however you know your child best and whether this book would be suitable.

Being an early childhood teacher I took this book to work with me and read it at "mat time" with our group of approx 30 3-5year old children. This book was utterly loved by some and totally lost on others - again it came down to individual reading/concentration strengths. Its definitely a book with a message and I love that.

This is a book I highly recommend! For your children, your best friends children or the children you teach, it's a story you will re-tell over and over.

Random listing from 'Books'...
Product reviews for listing 7064: Everyday Easy Sweet Treats -
Written/Developed by Simon & Alison Holst
Every now and then the occasion arises when you want something sweet and delicious. You may be celebrating a special event, making a culinary gift for family or friends, entertaining your children (or grandchildren), or just ready to indulge yourself. The good news is you no longer need to sift through your cookbook library or search the internet for inspiration. Simon and Alison Holst have all the recipes you will need in this wonderful new ... more...
General Disclaimer...
All trademarks, images and copyrights on this site are owned by their respective companies.
KIWIreviews is an independent entity, part of the Knock Out News Group. This is a free public forum presenting user opinions on selected products, and as such the views expressed do not necessarily reflect the opinion of kiwireviews.nz and are protected under New Zealand law by the "Honest Opinion" clause of the Defamation Act of 1992. KIWIreviews accepts no liability for statements made on this site, on the premise that they have been submitted as the true and honest opinions of the individual posters. In most cases, prices and dates stated are approximate and should be considered as only guidelines.

"Only two things are infinite, the universe and human stupidity, and I'm not sure about the former."
Albert Einstein