Product reviews on kiwireviews.nz : Wednesday 12th August 2020 - 22:08:32
Score:

10.0

/

10

[

2

reviews]


ProdID: 7018 - The Seriously Extraordinary Diary of a Pig


Author: Emer Stamp
Price:

$12

Sample/s Supplied by:




Available:

April 2016
The Seriously Extraordinary Diary of a Pig product reviews
Pig and his friends are safely back on their farm, spending their days playing games and having fun - until agame of hide-and-seek goes wrong. Pig's attempt to make it better only makes things worse when his friend Cow gets kidnapped. Pig and Duck are the only ones who can save her. Join them on their mission, which takes them across land and sea.

It's more fun, farts, slops and unbelievable adventure from this much-loved set of characters. Complete with illustrations throughout and printed in a unique diary format.
This Review: 10/10
Price:

Value for Money:

ReReadability:

Personal Choice: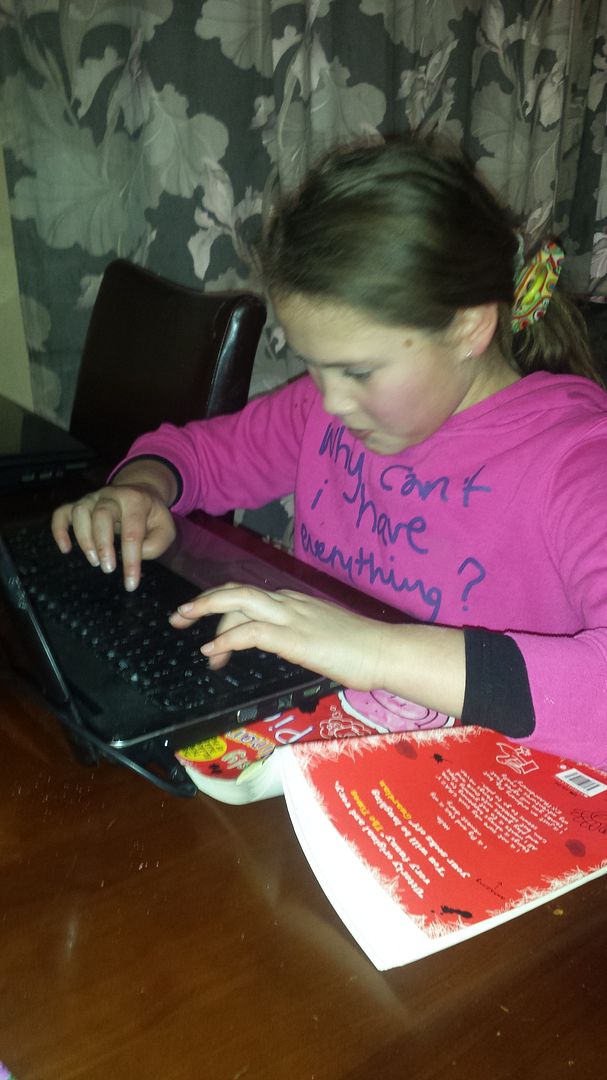 This book was received at the best possible time. My 9 year old was off school with a fractured ankle, and so with time on her hands, she managed to read this book from start to finish, within 2 days. And not because she had nothing better to do, but because she actually enjoyed reading it. Every chapter or so, she was calling me so she could tell me all about the chapter she had just finished. The first night of reading, I actually had to tell her off, because she kept sneakily reading it under her covers with her torch.

The cover of the book is a simple one, kept to a minimum with the title, a large headshot of pig, and a smaller shot of duck. However, do not be put off by the simplicity of the cover, it still caught her eye. Sometimes for kids to much information can be over whelming and stop their interest. The rrp caught my attention. Some books can be quite expensive these days, but at $12.00, this one will not break the bank, and is worth every cent according to miss 9.

For children about to graduate to novels, this series could be a good one to start with. Written by 'Pig' they are funny, easy to read, without to much detail or to many big words. The concept is a great one, as I heard miss sometimes reading it out loud in the voices of the characters which was really great. A love when a book leads to interaction from the reader, it means that they are really enjoying it. The artwork is also minimal, very few pictures within the pages, but the ones that are there are amusing to the intended audience, and that too is a great thing!

When I asked miss 9 what she thought of the book she replied: "It is funny and it is easy to read. Not boring like some books. And it is written by Pig, which makes it more fun. I say 10/10 for the seriously extra ordinary diary of PIGGG!!!!!!!!!!!!!!!!" I think this is a sort and sweet, but to the point review of this book and I will be getting her the others in the series knowing how much she has enjoyed this one.
This Review: 10/10
Price:

Value for Money:

ReReadability:

Personal Choice:
We have previously read the first book in this series, and that was such a cool book that I had to get my hands on this one. There is a book between this and the story I read, so I was a bit worried when I realised that. However, the author did a great job of catching us up so that even if this had been the first book we had read, we would have a light history of Pig's life in print so far. The last time we saw Pig he was hanging out at an old folk's home. Now he is back living on a farm with the Sandals. Because they don't eat meat, you feel a sense of safety about the situation.

However, this book is anything but a safe leisurely trip to the farm. Not far into the book, the animals are up to their old tricks and games. Trouble always follows and their efforts to fix their mistakes only lead to more mistakes and more attempts to resolve the problem. In this case they lose a friend and it's a life and death race against time to save her.

The chapters are an easy read. Pig has a very particular way of talking, which is fun to read. The other characters get a different font when they are talking too, so if you want you can change up the voices. I read this to both of my kids and it would be fair to say they both enjoyed Pig's book. There were times when they were both really concerned for the characters. I'm sure my eldest is unlikely to ever want a leather hand-bag after that!

I'd recommend this book for school aged children. If they are early readers they should find it relatively easy to read as Pig keeps the words short and sweet. If they have a good level of concentration, you might find a younger child will enjoy the story too. My eldest didn't bother looking at the illustrations but Miss 4 was all about them. She loved Pig, but I think Duck was the favourite for her.
Random listing from 'Books'...
Product reviews for listing 699: Children's First Cookbook -
Written/Developed by Annabel Karmel
Scrummy scrambled eggs, funny face pizzas, a cupcake farm and smoothie shake-ups - make your first time cooking in the kitchen easy and fun.

With step-by-step instructions, Annabel Karmel shows how, together with mum or dad, you can create food that's delicious and good for you too.
General Disclaimer...
All trademarks, images and copyrights on this site are owned by their respective companies.
KIWIreviews is an independent entity, part of the Knock Out News Group. This is a free public forum presenting user opinions on selected products, and as such the views expressed do not necessarily reflect the opinion of kiwireviews.nz and are protected under New Zealand law by the "Honest Opinion" clause of the Defamation Act of 1992. KIWIreviews accepts no liability for statements made on this site, on the premise that they have been submitted as the true and honest opinions of the individual posters. In most cases, prices and dates stated are approximate and should be considered as only guidelines.

"If quizzes are quizzical, what are tests?"
unattributed